Internet use expected to triple in coming years, experts say
Intel officials say the number of Internet-connected devices will nearly quadruple in the next four years. Plus, there was also more data sent across the internet last year than there was in all the previous years put together.
Intel experts say there are 4 billion Internet devices around the world. They think that number could increase to 15 billion by 2015 and 50 billion by 2020.
Servers and computers have a tough road ahead. Considering 48 hours of YouTube videos are uploaded each minute. 200 million tweets are sent every day, and 7.5 billion photos uploaded to Facebook each month.
Samsung starts building $7 billion chip plant in China
South Korea's Samsung Electronics said Wednesday it had started building a new $7 billion chip plant in the Chinese city of Xian -- its biggest-ever investment in the country.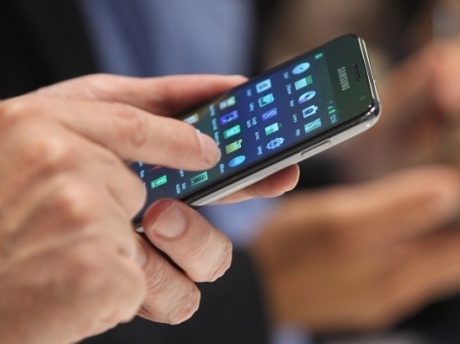 The plant, scheduled to come on line in 2014, will produce the advanced 10-nanometre-class NAND flash memory chips used for devices such as smartphones and computers, the firm said in a statement on ground-breaking day.
The world's largest memory chipmaker said earlier the plant, when completed, would produce 10,000 12-inch wafers each month.
"Reinforcing the company's support for its customers worldwide, the China facility will improve Samsung's global supply chain, making it easier for many of its customers to expand in the region," it said.
The world's largest technology firm that makes popular gadgets from smartphones to tablet PCs, Samsung also provides chip components to other IT firms including its industry rivals Apple and Nokia.
The firm said it had also started a programme to collaborate with researchers in Xian, home to 37 universities and 3,000 technology research centres.
Samsung leads the global NAND flash memory market with a 37.4 percent share in the first quarter of this year, followed by Japan's Toshiba and the US firm Micron, according to research firm IHS iSuppli.
HP plots tablet comeback to penetrate biz world with slab
HP is returning to the tablet game, but it doesn't want to take on Apple in its consumer backyard - instead the vendor would prefer business types fondled its hardware.
Troubled HP spectacularly canned its TouchPad slab last summer after it spent just six weeks on the market, despite the gear flying off the shelves when the price was cut to $99.
This was the swan song for hilarious former CEO Leo Apotheker, but his successor Meg Whitman has talked up the firm's desire to reenter the space dominated by Apple.
Todd Bradley, head of the merged printer and PC business in HP, told channel mag CRN in the US that a launch is in the offing.
"Obviously we are kind of re-establishing the category after the August 18, 2011 changes that were made," he said. "I don't know if we are overcompensating or just reevaluating how we market and go to market with new products. So you are seeing very large seed programmes."
Bradley said HP's tablet will be the "only serviceable tablet there is" and claimed "it is expandable". But what it won't be is a consumer device, which is a brave - some may say foolhardy - move given the trend toward employees buying their own devices from shops and bringing them into the office.
He said HP will focus "minimal time, if any time, on the consumer side … right now".
Slate sales through resellers have shifted from consumers to businesses in the last set of Q2 sales-out figures from channel analysts Context, indicating hardening demand from the biz community. Apple remains the undisputed biggest shifter of tabs both to consumers and businesses, the analyst figures show.
The as yet unnamed HP slab is expected to be unveiled - in the US at least - around the Windows 8 launch, but no pricing or specs were confirmed by Bradley or by members of the UK channel. In fact HP's UK partner base doesn't appear to have any details or visibility of the forthcoming HP slab, let alone a seeding unit to test the appetite of small, medium and corporate users.
"Our commercial teams are working on roadmaps months in advance but we've not seen anything from HP," said a source.